Easy Installation.
The dome housing for MegaDome UltraHD series features magnetic strips around the base to make mounting a snap. The top of the camera's base magnetically attaches to the pre-installed surface mount plate, while the bottom of the base magnetically snaps to the bubble. This temporary magnetic solution holds the components in place while applying the screws and freeing your hands for a faster, easier installation.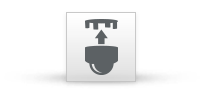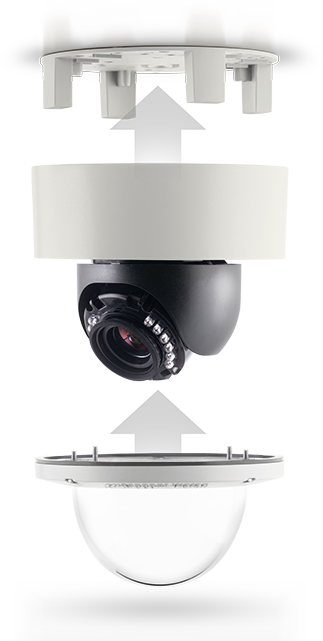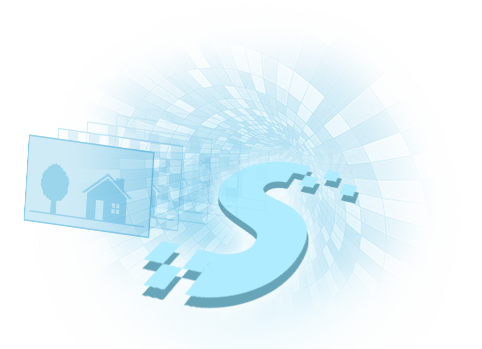 SNAPstream™ Technology.
SNAPstream™ technology, or Smart Noise Adaptation and Processing, reduces bandwidth without sacrificing image quality. This breakthrough technology efficiently determines changes in the scene on the fly, and only pushes through information that is in motion, meaning that MegaDome UltraHD series cameras play well with other IP cameras on the same network by not unnecessarily sucking up bandwidth.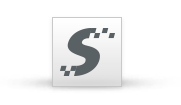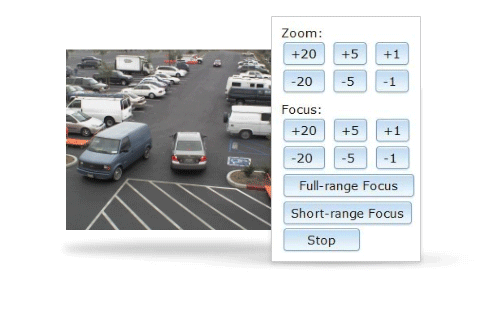 Remote Focus & Zoom.
MegaDome UltraHD series cameras can be installed without locally adjusting the focus or zoom of the sensor. Remote focus and zoom can be controlled through the camera's webpage. Just click "short range focus" or "full range focus" to get a clear image.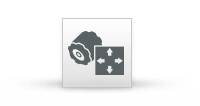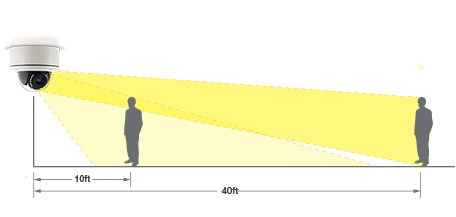 Adjustable IR Illuminator.
MegaDome UltraHD series cameras feature an adjustable IR illuminator that allows installers to manipulate the beam angle and illumination intensity of the IR LEDs. Since the distance of objects in a scene and the field of view can vary depending on the use case, the flexibility of an adjustable IR illuminator provides better control over lighting in low light conditions.