AV Costar In The News - February-March 2020 - Vol 03, Issue 02
---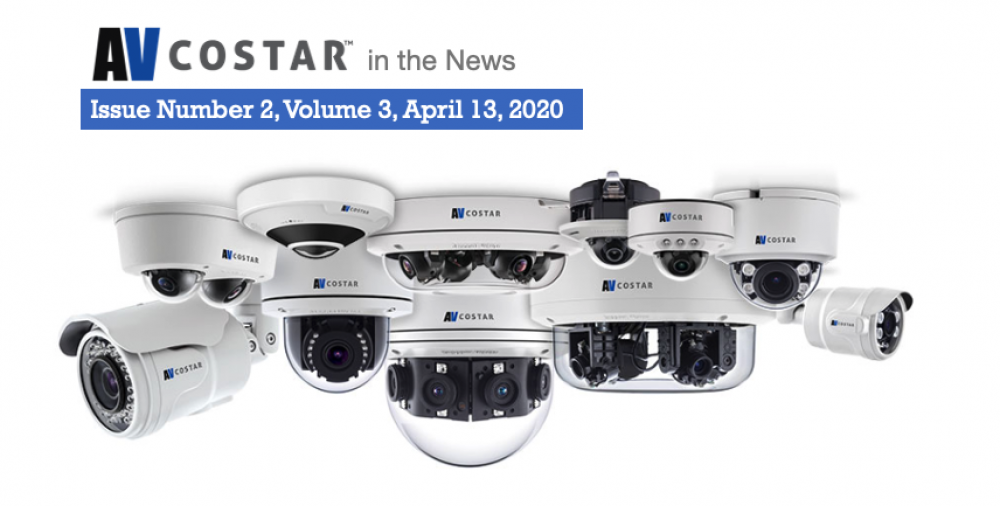 AV Costar Leverages History of Industry Leadership to Expand the Contera IP Series with Next-Gen Technology
New ConteraIP Cameras include the latest network stack & capabilities while leveraging award-winning MegaIP configurations perfected over the last decade
AV Costar News Blog.
Anyone who has watched or participated in the surveillance industry since 2003 likely knows that AV Costar and our predecessor business (Arecont Vision) have long been envied and often copied for our product designs, features, and form factors. We've delivered a lengthy and still growing series of industry firsts for products and capabilities that were unheard of at one time, but are now common across video surveillance today.
Read More
New AV Costar Omni Camera to Take Home Two Security Industry Awards
ConteraIP Omni LX Remote Setup latest AV Costar adjustable view camera to receive industry recognition for advanced capabilities & design
Arecont Vision Costar (AV Costar) is set to receive two security industry awards for the new adjustable view, omnidirectional ConteraIP Omni LX Remote Setup camera. The newest Omni platform offers easy installation and setup plus advanced features in a megapixel camera that covers any view up to 360 degrees for non-stop situational awareness....
Read More
AVC Expands Megapixel Camera Series with 4 Additions
All four of the new ConteraIP models include both NDAA and ONVIF compliance, plus are IP66 environmental and IK10 impact resistance rated
Security Sales & Integration Magazine
The new models consist of the ConteraIP MicroDome LX flush mount/indoor camera, ConteraIP MicroDome LX surface mount/indoor-outdoor camera, ConteraIP MicroDome Duo LX indoor-outdoor camera and ConteraIP Omni LX adjustable view indoor-outdoor camera... Read More

Replay on Demand: Watch the AV Costar Spring 2020 Product Update Webinar
AV Costar News Blog
The AV Costar executive team hosted a customer webinar on March 12th at 8:00 AM Pacific / 11:00 AM Eastern Time and delivered an insider's look at our organization, sales, and product changes & announcements... Read More

Replay on Demand: John Sprague delivers a regional product review of the Total Video Solution & Its Components via Webinar
AV Costar News Blog
John Sprague is the Regional Sales Manager covering the Northeastern USA and Canada. John hosted a live webinar for end-users and integrators in his region on March 26, 2020, covering the Total Video Solution... Read More

AV Costar Surveillance Cameras Deployed at Manchester-Boston Regional Airport
Security Informed
The Manchester-Boston Regional Airport opened to serve the state of New Hampshire and the surrounding New England community in 1927, a little over two decades after the Wright brother's first... Read More

AV Costar Has Seen Bold Growth (Google Translated from original Korean)
CCTV Korea / Baeumi Press
In the physical security industry, including video security, words such as cybersecurity, cloud, and AI came to the fore in 2019. The age of video security is also coming now. US video security company Costar Technology, Inc. is also continuing to introduce new technologies into video security devices... Read More

Want to get off our email list? Click here to unsubscribe.
Review our updated privacy policy
here
.